Kent is working collaboratively with us and has a background of excellence in clinical practice that makes him an ideal choice for supervision, clinical team leadership and consultancy. If you are looking for an external clinical supervisor OR an external clinical team leader to manage clinical practice then we highly recommend you contact Kent and have a chat with him. Kent travels across the country with his practice, so wherever you are it is possible he can help! Here is his bio: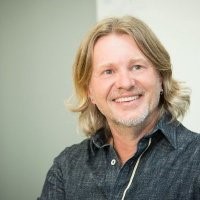 Kent's career in corporate and clinical leadership informs his organisational resilience expertise and his deep understanding of the challenges leaders and teams face moving complex organisations forward. Kent is currently engaged in researching resilient leadership as part of a Doctorate in Health Science.
In his leadership roles Kent has led major change initiatives bringing together diverse combinations of professional teams to achieve improved business and client outcomes. Experience managing high performing teams also informs Kent's commitment to building stronger workplaces by improving resilience, productivity and wellbeing. When staff are operating with wellbeing – client's benefit!
Kent's passion is to work alongside leaders and teams to develop targeted and change-orientated resilience programmes to strengthen individual and organisational performance and wellbeing.
Intersecting leadership roles in sales, marketing, human resources, counselling and career consulting in corporate, educational and health contexts have informed Kent's engaging and practical approach to facilitating training and coaching individuals. These experiences also inform his critical thinking when reviewing organisational performance.
Alongside coaching, counselling, supervision and research activities, Kent supports agencies to understand clinical flow, caseload and data management (including audit).
Contact
e: Kentsmith.counsellor@gmail.com
c: 021 369 047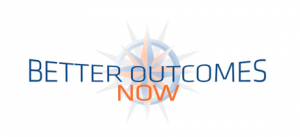 If you are not an Exess customer, but still wish to use PCOMS then you can access Better Outcomes Now (BON) through Exess Connectivity Ltd who are the NZ licence holders for BON.
Better Outcomes Now is the web application of the Partners for Change Outcome Management System (PCOMS, created by Dr Barry Duncan, creator of the clinical process of PCOMS and the organization that conducted the five randomized clinical trials that led to SAMHSA's designation of evidence based practice).
With BON you will:
• Improve outcomes and efficiency
• Demonstrate effectiveness to Funders
• Since it is not diagnostically based – one size can fit all
• Not limit you to a single Therapeutic Model
• Give you cost effective implementation compared to other evidence based practices
• Operationalize the values of client privilege, individually tailored services, recovery, and social justice
• Provide real time, single page views for consumers, providers, and supervisors
• Enable unlimited data reporting capabilities
• Highlight the keys to successful implementation
Implementing PCOMS takes no more than turning on your IPAD or flicking forms in front of clients. Better Outcomes Now connects you to the most comprehensive online training available about PCOMS. Your subscription gains you access to over 50 webinars, including client videos demonstrating the nuts and bolts of PCOMS and BON.
Video About BON