Exess is proud to bring you Barry Duncan Psy.D. Founder of PCOMS Partnering for Change Outcome Management System.
Barry Duncan & Exess Connectivity Ltd are pleased to announce 2018 PCOMS training. User-level PCOMS Training will be held on 21 May & Training of Trainers will be held 22-25 May 2018.
For more information about PCOMS, visit them here.
See below for registration details.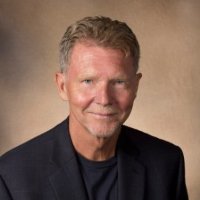 PCOMS Workshop
Monday 21st May PCOMS Workshop with Barry Duncan. Cost $250.00.
Devoted to empirically-derived clinical practices, PCOMS incorporates the most robust predictors of therapeutic success into an outcome management system that partners with consumers while honoring the daily pressures of front-line clinicians.
PCOMS can be used in the client file in Exess or in Barry's online system, BON.
For more information, click here.

Train the Trainer Seminar
Tuesday 22nd – Friday 25th May PCOMS Train the Trainer Seminar. Cost $1250.00
This intensive training experience intends to give you all you need to train others and implement the Partner for Change Outcome Management System (PCOMS). And it is the first step to become a Heart and Soul of Change Project Certified PCOMS Trainer. An in-depth coverage of the rationale for and research supporting PCOMS is provided as well as a thorough understanding of how to train others in the clinical nuances of using the ORS and SRS. Other vital topics include data collection and management with and without Better Outcomes Now, the secrets of agency implementation, and a four-step supervisory process that ensures successful implementation while simultaneously improving outcomes. Participants will be limited to 20 so that maximum interaction, discussion and learning can occur.
And get everything you need to train and implement PCOMS at your agency or organization, including all the training materials that Barry uses.
Participants Will Receive
• Barry's PowerPoint presentations for the whole week including a two-day annotated
PowerPoint presentation to guide you through training and implementation of PCOMS;
• Administration and scoring manual of the ORS/SRS (a $39.95 value);
• The Second Edition of the PCOMS Manual which covers the whole gamut from clinical
implementation to supervision and agency implementation—Heroic Clients, Heroic
Agencies (a $39.95 value); and
• Certificate of attendance.